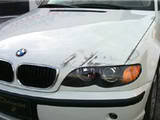 Too Busy to leave your car at the shop." Give us a call We can Fix it on at your home or office
The Best Thing About Us! We charge A Lot Less Than A Body Shop And We Don't Hold Up Your Car Or Truck Like They Will.
We Repair Your Car Or Truck At Your Home Or Office The Same Day.
Our Guarantee Is. YOU WILL BE HAPPY AND AMAZED
We Specialize in plastic bumper repair and Scratch Removal "No job TOO Big no job TOO Small to your convenience, eliminating the need for a rental car or losing the use of your car for multiple days. We service a growing market of consumers who don t have time to take their vehicle to a body shop for small collision repairs, or may be reluctant to make a claim to insurance companies
Call Us 718 928 5402 or you can email pics of damage and get your estimate that way dentmaster718@YAHOO.COM So I Could Give You A Estimate.
14 Years In The Business So We Know what We are Doing And We are 100% Mobile,
* All types of frame work
* Unibody repair and realignment
* Scratch removal
* Color matching
* Plastic bumper repair
* All types of repairs on mirrors, bumpers and dents
# we use the Highest Quality paint
# Our expert service can save you time, money, and frustration!!
# no need for rental cars or having your car tied up for days. !Amazing results in hours, not days!
# Your satisfaction is guaranteed!!
# we can repair scuffed, cracked, dented, scratched, punctured and detached bumpers for much less than replacement cost. Repairs are completed the same day.
# we don"t do just small jobs. we can repair bent frames and crumpled parts that are beyond repair, from big dents to door dents rust spots
front-rear end collisions like" buckled the hood, pushed in the radiator, knoc the lights out" we can" repair it! in the same day!
Call us 718 928 5402 or you can email pics of damage and get your estimate that way dentmaster718@YAHOO.COM
bumpers, fenders, hoods, doors, radiators,TRUNK LID HEAD LAMP headlights, tailgates CORNER LAMP HEADER PANEL and more for most cars, trucks, vans and suvs, radiator supports mirrors grille taillight headlight, Molding Passenger Side Driver Side