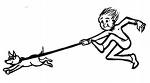 Hey there, I'm Karinn and I dogwalk and do catvisits in the Washington Heights – Hudson Heights – West Harlem area up to Inwood. I am a member of Dogwalking for Rainforests – Petistters for Nonprofits Collective, we donate much of our profits to environmental and progressive non-profits locally and abroad.
Check out our website dogwalkingforrainforests.com and our NY Times article "Walk a Dog and Save The Planet".
I'm very experienced with caring for dogs and cats, and my clients love me. I can provide you references. I'm bonded & insured and we are members of PSI (Pet sitters International).
I'm super-sweet but firm, dependable, knowledgeable and experienced with most types of dog behavior, and am able to walk several dogs at once of different sizes and temperaments. I also share my area with another great walker/sitter who I will bring to meet you and your pup so do feel free to contact us and do look at www.dogwalkingforrainforests.com
Write us at rainforestdogs@gmail.com or call 917-670-1699 to reach us more quickly.