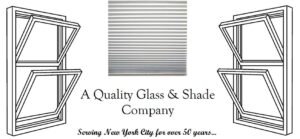 A Quality Glass & Shade specializes in custom design, fabrication and installation of glass products for the home and the industry including:
Plate glass & Specialty patterned glass, Mirrors, Windows, Shower/Tub enclosures, Store Fronts and any additional glass or shade projects you might have.
We have 4 trucks that run daily and we have been in business for over 50 years!
Give us a call to discuss your needs when it comes to Commercial, Residential, and Industrial Glass Installation.
We proudly serve all areas of New York: Brooklyn, Manhattan (NYC), Queens, Bronx, Staten Island and Long Island.
CALL US AT 718-885-2100
A Quality Glass and Shade specialize in:
Storefronts, Showcases, Custom Heavy Glass Showers, Doors,Windows, Framed & Semi-Frameless, Custom Mirrors, Replacement Windows & Doors,Glass Resurfacing, Emergency Glass & Restoration Services, Structural Glass, Window & Glass Protection, Office Glass, Custom Fabrication, Storefronts, All Sizes – Window & Plate Glass, Aluminum, Aluminum Store Fronts & Doors, Building Entrances, Custom Installations, Fast Service, Float Glass, Glass, Installations, Mirrors All Types & Custom, Plate Glass, Plexiglass, Safety Glass, Sales, Shower Enclosures, Side Windows, Store Front & Glass Works, StoreFronts, Window Repairs, and Window replacement.